End Food Addictions with PSTEC
Food and Drink Compulsion Breakers
Are you hooked on cola or chocolate?
Maybe your particular "poison" is doughnuts, candy or pizza? It could be something else of course.
Perhaps your hand is always in the cookie jar. Maybe you find it hard to pass the vending machine at work without stopping to get a quick "sugar hit".
Well you're not alone because one of the commonest food problems is feeling compelled to eat certain things.
Food compulsions are far from trivial and can lead to an early grave. People suffer serious health problems because of them. They often think it's unimportant until the day the doctor gives the bad news. If you have a food compulsion, or you think you do, then you need to regain control now. These tracks are designed to make it easy for you.
Almost a year in the making, these tracks are designed to end such compulsions in just a few minutes.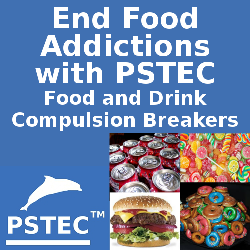 End compulsions for:
Chocolate
Cakes
Sweets & Candy
Pizza
Doughnuts
Burgers
Biscuits
Fries
Curry
Potato Chips
Fizzy drinks
Cola
Cheese
& more…
Two (2) Tutorials (one for self-help and another for therapists)
Four (4) Tracks or Tools to help you end your food and drink addictions
This Download Package size is approx 43Mb

Buy Now for ONLY $37.77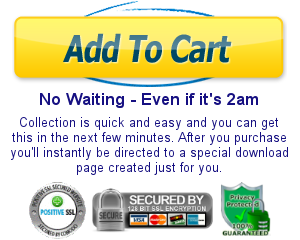 PSTEC already offers tools for dealing with compulsions but food compulsions are a very special case.
Some of the most resistant and troublesome compulsions relate to specific foods. Food compulsions are not just behavioural. Generally these are foods which chemically stimulate pleasure receptors in the brain.
Eating too much of certain foods can be very unhealthy, even life threatening. Foods loaded with sugar can lead to chronic obesity, serious dental problems, cardiovascular deaths and also diabetes. Fungal infections of the skin are also commonly connected with an increase in blood sugar. Despite the risk of serious ill health, people often feel totally powerless to end their food compulsions.
This program is designed to give you back control and is easy to use.
Comes with full instructions. Designed to give you lasting results and remove most food compulsions in a matter of minutes. Simply repeat if needed.
These tracks are not suited to alcohol problems, or addictions to fruit or veg.
Example User Feedback

"I downloaded the Overcoming Food Compulsions after you sent me the email.  First impressions are that it is highly effective.  I have not had any desire to eat any cake since Thursday when I did the click track on it.  Today I went somewhere and there was a pile of cake to eat but I didn't feel any desire to eat it at all…
I also went into a cafe at lunchtime today and found myself drawn to the healthiest thing on the menu, was overjoyed with the food when it came, then felt full half way through the meal so had to take half of it home with me.  This is unheard of and my friend who I was with was really quite surprised at me."