Can You Just Think and Grow Rich?
Most people say "no" … until they apply the Power of PSTEC to Think and Grow Rich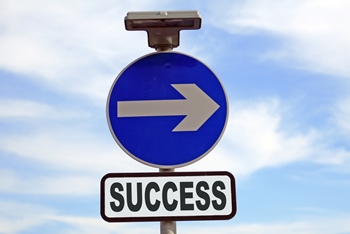 When Napoleon Hill wrote Think and Grow Rich he told us to use our subconscious minds.
Do it and succeed.
That was his message.
He could never have imagined anything as powerful as PSTEC to help program the subconscious. (When it comes to programming the human mind, PSTEC can make other methods seem feeble.)
PSTEC tools have been developed for all kinds of things, and finally it's time to Think and Grow Rich with PSTEC.
This is by far the most exciting PSTEC project ever and what's more, you can begin immediately.

In a very short time my free Wealth of Abundance hypnosis track has been downloaded by more than 100,000 people!
Success is what everyone wants and this programme goes well beyond that….
Discover why PSTEC has been combined with the timelessly proven method of Think and Grow Rich…
Tim Phizackerley, the Creator of PSTEC, explains how PSTEC fills in the gaps
from the instructions in Think and Grow Rich by Napoleon Hill.
Discover how to apply the power of PSTEC to the timelessly proven concepts and practices of Think and Grow Rich.
You had the concepts before but now you have The PSTEC Tools to make those concepts come to life!
Listen to this short audio…

Podcast: Play in new window | Download (Duration: 9:24 — 4.3MB)
Here are the facts:
Think and Grow Rich is one of the best selling books of all time. After a twenty year study of hundreds of the wealthiest people in the world Think and Grow Rich carefully described their "riches" formula so you can use it yourself.
More than a hundred million copies have been sold, and countless successful people credit their tremendous wealth and success to the power of the methods taught in this amazing book.
But there was a problem. Most people give up and stop doing what Napoleon Hill taught.
Why?
Because of subconscious self sabotage, limiting beliefs, confusion, multiple conflicting desires and a million other reasons.
Using my knowledge of the subconscious I've created powerful new PSTEC tools so you can finally use the book effectively.
On this program you'll get access to these groundbreaking tools.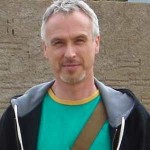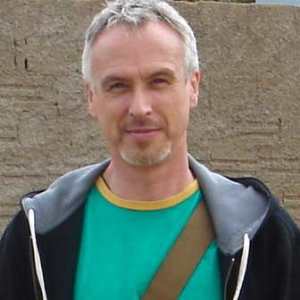 Is this just another Think and Grow Rich version or something truly unique?
It's been so fascinating … Tim and Jeff have brought a perspective and vision to this process of visualization. I honestly thought I was pretty much on top of this … I thought I had this nailed … It's been incredible that there's a next step when I thought there was none.
Cash Peters
Stories from actual Think and Grow Rich with PSTEC members…
Story #1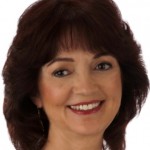 I clearly pictured my new residence in my mind as if I was already living there. Then I did positive tapping on this image. I did this exercise every night for a few weeks. But I have to admit that in the day time when I ran the numbers about what I thought I could afford; logically it looked like I wouldn't have the resources I needed for this move.
I was already 3 months into the program so I had access to many of the PSTEC tools to help eliminate self limiting beliefs.
Here's what I did. I made a 'decision' that I was going to move to a bigger place. I had a burning desire. I took all the necessary action without having any doubt that it would happen (faith) I reinforced this idea by doing positive tapping. And also used click tracks for any negativity that came up.
As it turned out, I found the perfect home for an affordable price.
Friends and family offered to help me move. I received several pieces of new furniture as gifts. And it all came together in about 2 months, when I had originally thought it might take 6 months to a year.
Story #2
I've been listening to the creative thought loops which have inspired a new hobby for me; painting pictures. In the last 2 weeks I have created 7 small abstract, colorful paintings, even though I have never painted before and haven't had lessons. I enjoy the creative self expression and stress release since I have pleasant thoughts when I'm painting. I also listen to the creative thought loops while I paint. I have noticed creativity to other areas of my life as well, such as writing. Here is a recent poem I wrote:
"Be the change I wish to see.
It all begins inside of me.
Let go of restriction, fear and doubt.
Love, joy and freedom is what life is about.
I can serve the world in a bigger way.
When I let go of resistance by using PS Tec every day."
Ann
"Richness" is about whatever makes YOU HAPPY!
…It's not always about money!
Being "Rich" means different things to different people.
Napoleon Hill understood it and so do we.
Your idea of success is unique to you.
Your dreams are totally different from anyone else's.
"Richness" is however YOU define it. Money, property, love, friendships, health, achievement,  ambitions …
Riches take many forms and you can be rich in many different ways. 
Napoleon Hill's original book made this very clear but over the years that message as been hijacked and overlooked by so many people.
This programme goes back to the original source material and with this program you'll discover not only your own uniqueness, but you'll also learn how to move easily towards your own dreams and ambitions. In other words… the things that are going to make YOU truly happy.
Enhance your creativity…
Previously being a chronic "seeker of self-improvement" for the last 30 years, I had tried many different modalities and was always looking for the next beg thing. But when I tried PSTEC the search was over. When I started TGR with PSTEC I was already in love with PSTEC and had been using it for a few years.
I started with TGR, wrote out my goals and followed along, for a short time. Tim and Jeff always talked about how it might take months to form the right goals so after a while I just stopped reading mine and just listened to the audios.
When the Open Sesame audio arrived I was over the moon about it and kept wanting to share it with all my friends. I didn't see how I could since it wasn't offered as a stand alone, and then the Creative Thought Loop came out and I got excited about that one.
Since TGR began, I have gotten a new best friend, we've moved into a great new home, (that is perfect for us), without any challenges, my family is getting along better, and though I have yet to solve my $$ blocking issues, we are all healthy and happier than we've been in years.
I attribute much of this to the goals I had written and definitely to the audios I've listened to. I can't tell you how much PSTEC has meant to me and my family.
Joy Winning
Pullman, WA

It isn't quite where I thought I would be, but just might be something better.
My reason for beginning the TGR course was to have the money to buy a house where we could have a dog–a dog-friendly house. That was my immediate goal.
After that, the goal writing had a bit of a slow start until I categorized my wants into Physical, Mental, Spiritual, Emotional, and 'Housal'. With that, the list went down easily.
I had a long list of items and felt quite good about that list except, in some ways, it did seem rather limiting. My house list, for one, was extensive and specific and quite long. After hearing a suggestion that it may be helpful to go for the 'qualities' I want, I realized that the specificity was in itself limiting. Yes, I just might be able to manifest the exact house I specified, but, what if the Universe actually had something different or better in mind that was just right for me. I know from past experience that sometimes I leave things out that are, in the long run, rather important. With that realization I underlined and made bold all the items that were the qualities I wanted in life such as:
To continue to be and feel healthy.
To know I can do it too.
To experience money as a joyous freedom and to be grateful to it for what it makes possible.
To have a strong clear mind that easily remembers.
To know that everything is possible and anything can happen.
To hear, listen to and to follow my intuition.
To be joy filled.
I discarded most of my house list and shortened it to among four items:
To happily live with my husband for the rest of our lives, in a wonderful, eco-friendly, dog-friendly home– an estate of grace.
With these and many more 'qualities' written in front of me and doing the daily click track, many items from my list have actually opened up. I am able to sleep more easily. I have learned how to become headache-free (waking daily with a headache had more or less become a way of life for me.) I am becoming more joyful and grateful. I now see that I already possess much of what I have listed as my goals or 'my purpose' in life. Becoming aware of this has made a wonderful difference in the quality of my life. I haven't just become headache free, but have been directed to the information I needed to implement the process of releasing what was behind the headaches.
I have used the click track daily and have revised my list many times to be more focused toward the qualities of life that I really want. I now also have a separate list which lists in huge bold letters using the entire page, the ultimate goal or my purpose in life:
To understand what it means to be one with the Universe…
And to experience that knowing as an ongoing state Ultimately,To want and need nothing To be happy
With this I will say that I am going rather slowly through the course and, after the six months, I am only starting the third module. I am not exceptionally bothered by this, but believe my way of learning might have moved more quickly had I had some specifics written in a more 1,2,3 fashion.
I now have a knowing that my list is happening, when and how can be exciting and bring a sense of wonderment. I still experience a tendency toward questioning if it is really possible, but am most often able to dispel those thoughts, whereas before, disbelief would have taken precedence.
So, that is where I am and have been journeying with the TGR course.
It isn't quite where I thought I would be, but just might be something better.
Patricia
I would without reservation recommend the "Think and Grow Rich" programme to anyone …
I have been using the Pstec suite of tools since 2011 and I was intrigued to find out what Tim would come up with to help people think and grow rich.
One of the first assignments for TaGR invited us to write a description of our ideal life. I wrote a delightful, poetic, five page document; the first of the many versions of my ideal life I would write in the following months. Working with the tutorials and tools which TaGR provided; my "Ideal Life Script" continued to clarify and intensify. I stopped printing hard copies when I realized constant revision was part of my process. After six months, my script is now a muscular, inspiring 500 word "Manifesto". There is nothing like speaking your vision aloud daily to clarify it to yourself and for yourself. I agree with Leonard Cohen who said, "You shatter versions of the self until you get down to a line, a word you can defend and wrap your voice around without choking".
I would without reservation recommend the "Think and Grow Rich" programme to anyone who is looking for a suite of tools to clarify their desires and help them move in the direction they themselves define as having the greatest rewards. I would recommend TaGR to anyone who wants to make breakthroughs in the areas of their lives they may have previously thought impossible. While "Think and Grow Rich" is not a magic wand; this series of six modules will help you find your way to where you can see the beacon of your Ideal life shining and strengthen your resolve as you patiently and persistently row your boat to get you there.
Thank you, Tim.
Thank you, Jeff.
You have been a great partners and a big help these past months.
Focused persistence makes success inevitable
Virginia SmallFry
 


Imagine using PSTEC to practically force you to 

sweep away all the barriers that have held you back.

In this six month program, you'll get powerful PSTEC tools and methods to apply immediately.
Napoleon Hill's method needs you to stay focused so to help you do this, you'll get this in six (6) monthly installments.


This constant feeding of your mind will help you constantly think in the "Think and Grow Rich" way.
This is what your subconscious needs and this is really important.

In this first month you'll get my latest creation: THINK AND GROW RICH CLICK TRACKS!
Click Tracks are the core of PSTEC.
They are powerful subconscious programming.
In this program you'll get these special brand new tools, designed for exactly this purpose…. to make you Think and Grow Rich.
Some people snooze and lose all their lives.
What a waste.
Anyone who misses this doesn't want success!
On this program YOU will enjoy access to these extremely powerful tools, tutorials, interviews and unique information.
Month one begins with the most important step you can ever take.
See you inside.
Kind regards,



Tim Phizackerley
Founder and Creator of PSTEC

YOUR OPTIONS INCLUDE:

One Payment Option
$88 one time fee for a lifetime membership
You get instant access to all the Modules
One time payment with no future payments at all!
Save 12% off of the Monthly Payment Option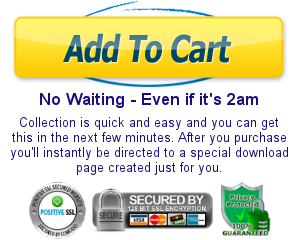 4 Payment Option
$25 per month for four months
You will be billed automatically each month for four (4) payments.
You can cancel at any time but if you do not complete all 4 payments then you lose the lifetime membership.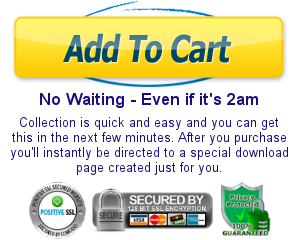 ---
Here's what you will get as a Member of Think and Grow Rich with PSTEC: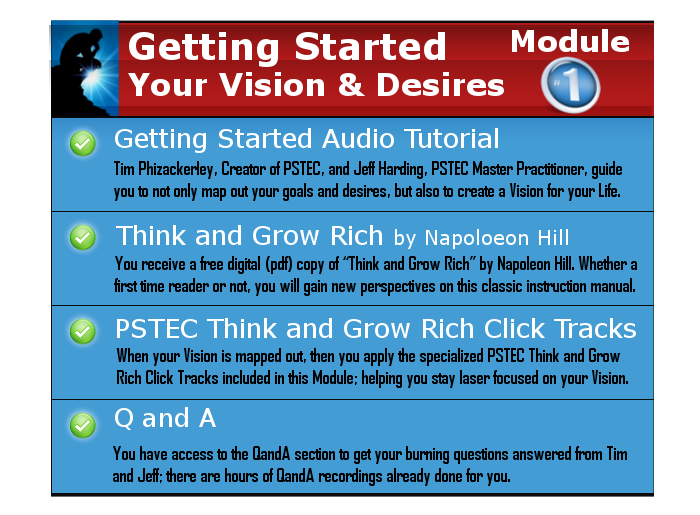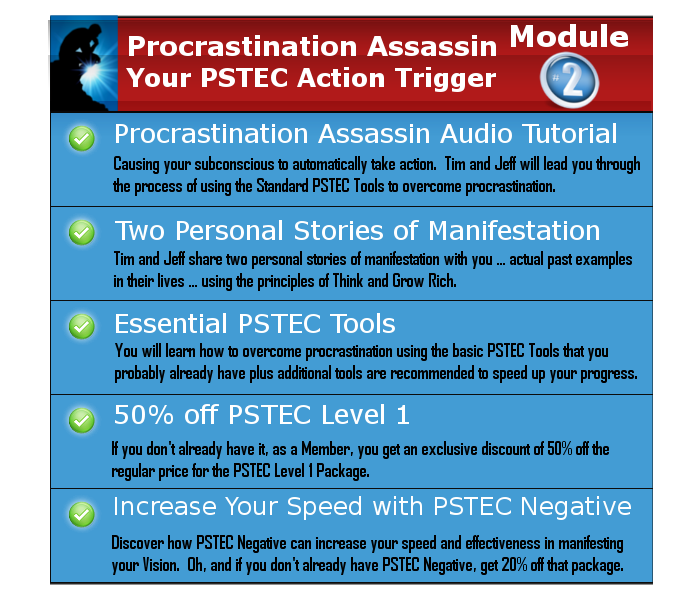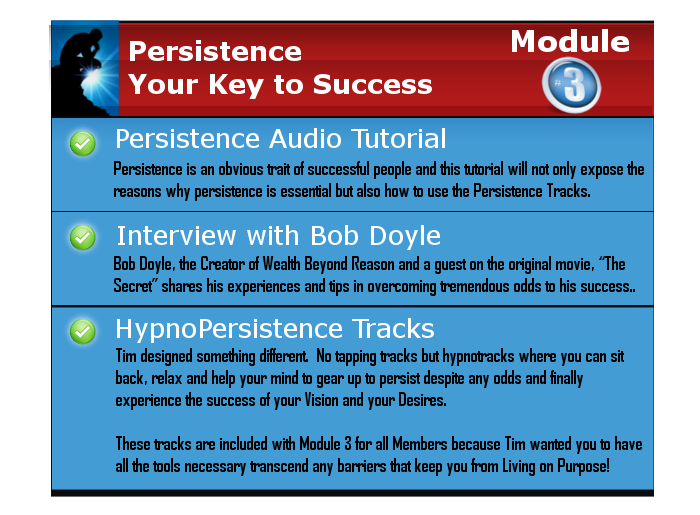 Bob Doyle, the Creator and Founder of Wealth Beyond Reason and a guest on the original movie, "The Secret"; was kind enough to share his story of transcending his patterns of living a life without purpose along with the struggles and inner suffering that go with that type of life.
You will gain some excellent insights and remember that all it takes is that one "ah-hah" that can help to guide you over that hump and then, suddenly, you're on a role!
Module 3 includes an excellent interview with Bob Doyle,the Creator and Founder of Wealth Beyond Reason.
Listen to a free sample recording below (about 13 minutes) of the full interview with Bob
---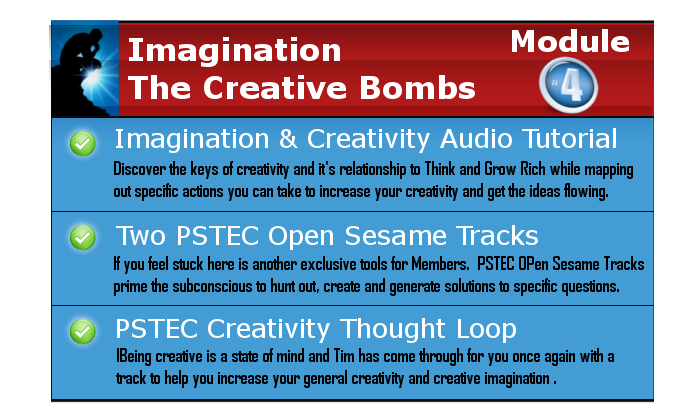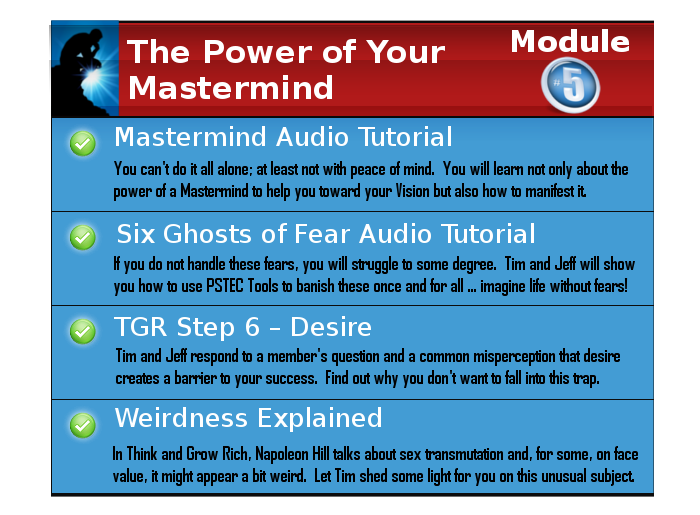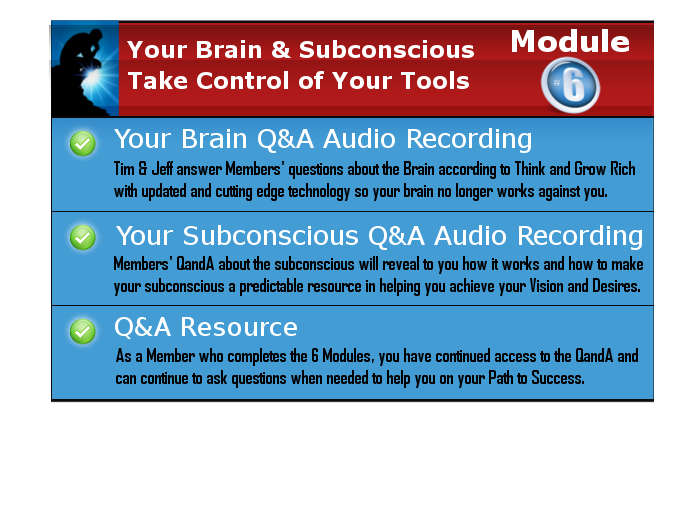 One Payment Option
$88 one time fee for a lifetime membership
You get instant access to all the Modules
One time payment with no future payments at all!
Save 12% off of the Monthly Payment Option