Anxiety and Panic Attacks
Anxiety and Panic Attacks are some of the most difficult problems to heal because the cause of these issues are so elusive. But, with the PSTEC Tools, Anxiety and Panic Attacks are not only treatable but the PSTEC Tools also encourage the mind to discover the cause which means quicker results and also permanent healing.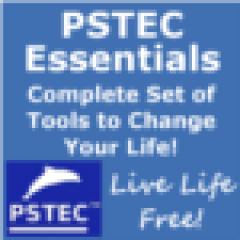 We call these the PSTEC Essentials because these packages include tutorials and actual "tools for change" that can release the most deep seeded emotions, shift incredibly stubborn limiting beliefs and change behaviors that are seemingly impossible to change. Immerse yourself with the PSTEC Essentials and you have the tools to change your life!
This is a FREE Recording of a PSTEC Interview with Liz. She will share her story of being imprisoned in her home for over 10 years due to panic, anxiety, fears and beliefs and what critical perceptions she shifted in order to break the pattern. Also, the emotion that was so pivotal to keeping her stuck and how she finally released it. And, what PSTEC tools were most effective for her and how she used them.
This is a FREE Recording of a PSTEC Interview with Meghan Saunders. She shares some step-by-step tips on using PSTEC for Social Anxiety, how to silence the harsh inner critic and a great example of how to use PSTEC Positive.