PTSD
Being successful in treating PTSD can involve various aspects of an issue that are intertwined, but the various PSTEC Tools and Tutorials can help you to overcome this tough problem.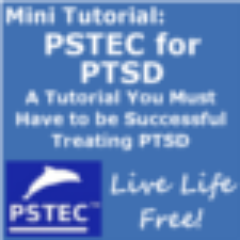 Tim describes in detail exactly how he works with PTSD and he lays out the very best way to approach this work. Among other things this tutorial shows therapists how to build correct beliefs sets for clients with PTSD.
This is a FREE Recording of a PSTEC Interview with Andy Eckley. He will share the three symptoms of PTSD and some tips on how to handle the symptoms and what those symptoms can tell you, how to deal with PTSD issues when people are afraid to remember and Andy will share some specific questions that he uses in his private sessions… very powerful!
This is a FREE Recording of a PSTEC Interview with Chris de Castell. She felt the earth rumbling beneath her feet as if the earthquake in Haiti was still in progress. She also smelled the stench of the corpses beneath the rubble in the aftermath of the earthquake in Haiti. The problem was that she was standing on Canadian soil, weeks later, as a refugee from the disaster in Haiti. She left the disaster behind, but all the emotions followed her. Everything she owned was destroyed and that left her without hope for the future. Fortunately, Chris was available with excellent healing skills, a heart of gold and his PSTEC Click Track audios.