Success and Abundance
PSTEC isn't just about clearing out the "garbage". It's also about shifting your expectations and perceptions of what you can do in life. If you want more success, abundance and joy in life, you can establish new patterns of whatever you desire. Tim Phizackerley and the PSTEC Suite of Tools can help you to find more success and abundance while remaining at peace and in joy!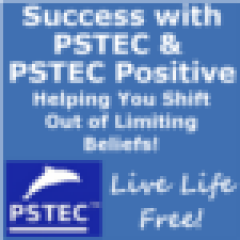 Discover how to be most successful with PSTEC. In this package, you get the PSTEC Positive Tracks; you specify changes and then install them using the PSTEC Positive system. (Note: These tracks are a part of the Level 1 Package which is your best value)
This is a FREE Recording of a PSTEC Interview with Karen Mead. This interview was packed not only with Karen's story of transcending some loooooooooong standing barriers, but some cool "how to" stuff too on success and abundance.
This is a FREE PSTEC Tip on how to use PSTEC to help in stock trading.