Tim Phizackerley, Creator and Founder of PSTEC and Jeff Harding, PSTEC Master Practitioner, introduce the incredible contribution from Mike Wells, Expert Therapist and (just now announced with the release of this publication) PSTEC Master Practitioner!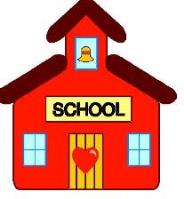 In this short Intro audio, Tim and Jeff will outline many of the benefits of Mike's gift to you in his audio, but here are the two major points Mike will talk about:
Mike has put together a one (1) hour audio on how to effectively use PSTEC with children and schools… and he is gifting this to you!
He explains how to help young people clear their emotional distress and actually improve, not only their enjoyment of life, but also their ability to learn.
He also describes how to get regular, paying therapy work! Mike is busier than ever (despite the economic downturn) having migrated to only using PSTEC in his practice.
1. Let Tim and Jeff introduce you to some of the incredible aspects of Mike's work…

Podcast: Play in new window | Download (Duration: 15:35 — 5.4MB)


2. After you listen to the Introduction…