Extra Powerful PSTEC Click Tracks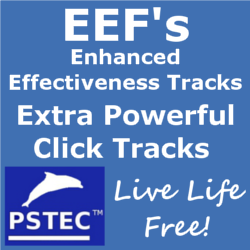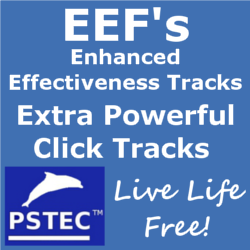 Enhanced Effectiveness Click Track 1 (EEF1) – 14 minutes
and
Enhanced Effectiveness Click Track 2 (EEF2) – 14 minutes
These audios work in the same way as the other click tracks but they are totally different.
They are a little longer, and they are also linguistically different.
They provide important variation, both in terms of language and also in terms of clicks/tones.
Use of these instead of, or in combination with, the free click tracks can very often shift issues which are otherwise resistant.
When mixed with the free audios these are also absolutely marvelous for long term use.
Please Note: The PSTEC EEF Click Tracks are also supplied as a part of the PSTEC Level 1 Audio Package, so if you want even more value,

The Enhanced Effectiveness Click Tracks
This Download File size is approx 16.4Mb

Buy Now for ONLY $20.97