How to Change your Life with the Power of PSTEC Magic Sentences
PSTEC Magic Sentences can open the door to the subconscious in a brand new way and that's why you might want to find out more about it.
In early 2012 I revealed the secrets of "PSTEC Magic Sentences".
Did you see it advertised?
Until I released the instructions for this, no other therapist anywhere in the World had access to this. And nobody apart from a few clients of mine knew that one of my long kept secrets is the power of subconscious programming by reversing certain sentences.
In fact, it turns out there are certain particular reversed sentences which can be used to very quickly program the subconscious, BUT ONLY if you know how, and which ones to reverse.
This fantastic tool is based on my most recent understanding of exactly how the human mind follows language. You'll find that when used correctly, it's fun to do and can very quickly program your subconscious. Once again it comes to you with all ease and convenience of MP3 audio.
Free Webinar Recording
(Listen online or download to your computer.)
Listen in as Jeff talks with Sally Baker and also a mystery guest…
I created the process, but it was only on my "super power hypnosis" tutorial I gave other therapists full details, scripts and access to this.
Following my teaching, experienced therapist and great speaker, Sally Baker has lovingly created a few specific Magic Sentence packages.
She's done a wonderful job here for you and I think you're going to have fun with this.
Here's what Mary had to say about using Magic Sentences for Anxiety…
Excerpt: "I was feeling very anxious, guilty and worried … just recently, Magic Sentences (for Anxiety) came out … it was perfect timing for me … after three rounds I felt so much better … my level of anxiety, around the issue of my mom now having cancer, is now gone… my husband even commented that I remain extremely calm…"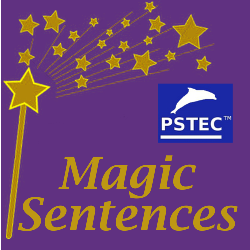 Each Magic Sentence package includes:
Studio recorded Magic Sentences to reduce anxiety in any circumstance.
The power of hypnosis without hypnosis.
No need to relax at all, just listen!
Fun and interesting. Magic Sentences comes to you in the form of a game!
Use it with young people or older children
Great for analytical people.
Wonderful for competitive people.
Perfect for therapists because its so easy to use.
A powerful tool for self help.
Designed for fast results.
Just listen and notice what happens.
Remember, with this one, the harder you listen, the better this works.
There are two options available…
[one_half]
Self Help Option
Click the button below and you will be directed to the order page where you can choose one or more of the Magic Sentences packages that you need …
Anxiety
Procrastination
Binge Eating
Abundance
Public Speaking (author Sally Baker)
Men Coping with Hair Loss (author Sally Baker)
Menopause Rebalancing (author Sally Baker)
Premature Ejaculation (author Sally Baker)
Only $18 for each package
Limited Time Offer!
Free Magic Sentences for Anger package (by Tim Phizackerley) with the purchase
of any other Magic Sentences package. 
[/one_half] [one_half_last]
Therapist/Practitioner Option
Get the complete Magic Sentences Professional Therapist Package with over 100MB of mp3 and pdf files … create your own Magic Sentences packages or use the pre-recorded Magic Sentences packages:
Magic Sentences for Therapists tutorials
Magic Sentences for Anger by Tim Phiazackerley
Magic Sentences for Abundance by Sally Baker
Magic Sentences for Anxiety (Sally Baker)
Magic Sentences for Binge Eating (Sally Baker)
Magic Sentences for Procrastination (Sally Baker)
Scripts for Sally Baker's packages so you can record your own!
Buy now for only $80
The Magic Sentances packages alone are regularly $72, so you are getting ALL the tutorials and Sally's scripts for only an additional $8!
[/one_half_last]
Have fun with this!
Tim Phizackerley
Creator of PSTEC and Magic Sentences