PSTEC Peak Performance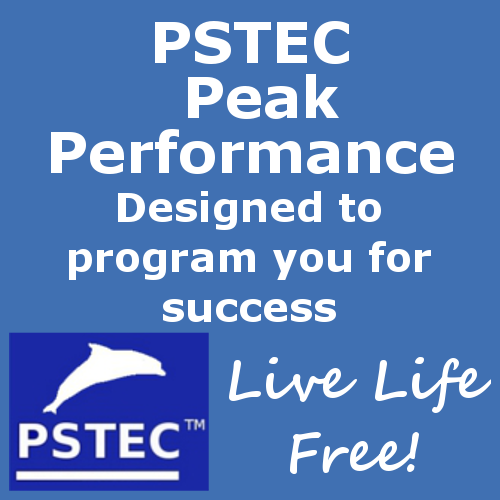 Can you think of one event that changed the whole course of you life?
Go on. Really think about it. Think of one event that changed your life forever, perhaps in ways you didn't expect at the time.
Often life pivots on just a handful of really significant events. Sometimes even one small success at just the right time can change your life and make it better forever. A failure might have the opposite effect, so you really want as many successes as possible.
When I recorded the tutorial "How to Achieve Almost Anything The Easy Way" I concentrated on every aspect of goal achievement.
Some people begged me for even faster shortcuts, so the idea of PSTEC Peak Performance was born. Creating this particular package has been something of a labour of love. I think this might even be my favourite so I'll be interested to discover what you think of this download. You'll get a bundle of tracks you can use to programme your mind for peak performance, and success with almost anything you want in the shortest time possible.
Here are a few examples:
Use this for a driving test.
Use this for making a speech.
Use this for success with a test or exam.
Use this for a competitive event.
Use this for all kinds of performance.
Use this to sell better.
Use this for dating.
Use this for better negotiation in business.
Use this for success in sport.
Use this for success with practically anything you can imagine.
Even a single success can be the pivot on which your whole life turns for the better.
That's why having something which prepares you for anything quickly like this is great, and the more you use it the better it works.
I've spent a year working on every aspect of this.
PSTEC Peak Performance makes use of:
Guided mental rehearsal
Special new suggestion techniques
Anchoring of successful outcomes
Tapping techniques
New click tracks
Hypnosis
Subconscious expectation shifters
& a new PSTEC Loop
They're all rolled together in PSTEC Peak Performance.
PSTEC Peak Performance is designed to programme you for success. Keep this up your sleeve and you should be prepared for almost anything. I hope you enjoy it.
Only $39.77