How To Explode Your Earnings, Cut Your Costs, & Boost Your Therapy Business…By Chatting On The Phone!
Correctly advertised phone sessions can seriously increase your business so Begin Today!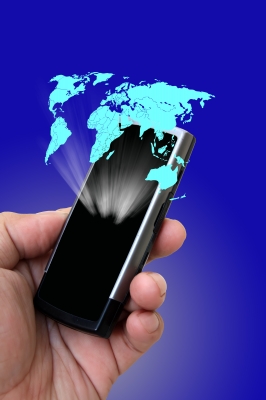 It's almost a certainty you've been missing out on at least 40-50% of the therapy income you could have, but to get it you MUST do certain things in certain ways.
Do you seriously want to throw away half your potential earnings? If you're not doing phone sessions on a regular basis then you're literally throwing money and opportunity away.
In reality you can increase your income substantially and expand your therapy business. More than that it takes almost no effort but you have to do it the right way and that's really the key to this…
In this audio package, two phone session experts Tim Phizackerley and Jeff Harding share exactly how they advertise and run phone sessions for profit and still get great results for their clients. You too can expand your business through offering phone sessions with clients throughout the world and this information packed package will show you how to make this work for you too.
In fact phone sessions can make you VERY successful and bring you a ton of business, but to make that happen you need to know how to go about it. This is like other things in life…
Get it right and the work pours in but get it wrong and nothing happens.
They'll explain exactly what works and exactly what doesn't so you'll know too. In other words they'll show you how to get it right and how you can be working with a stream of paying clients you'd never have had otherwise. Just be sure to follow every step.
In less than two hours you will learn how to add this to your business and get every aspect correct for maximum effect. Discover how to grow your business by adding this aspect with ease and at NO COST TO YOU!
There is a common exchange between PSTEC customers and PSTEC Support and it goes something like this:
PSTEC Customer: "I would like to receive guidance from a PSTEC Practitioner."
PSTEC Support:  "Please visit the PSTEC Register and you will find a list of therapists that are trained in the use of PSTEC."
PSTEC Customer: "I checked the PSTEC Register, but there are no PSTEC Practitioners in my area … what do I do?"
PSTEC Support: "Don't let geography get in the way as most practitioners do work via phone and Skype.  When someone guides another, it's about communication and, these days, there are so many more options."
Are you offering sessions via phone or Skype?
If not… why not?
Perhaps you are not sure where to start, so Tim Phizackerely and Jeff Harding have put together an audio package to explain why and how you must begin offering phone sessions to expand your business.
In this audio package, Tim and Jeff will discuss:
Benefits to the therapist and the client in conducting PSTEC phone sessions.
How phone sessions can actually increase your client list.
The logistics of handling phone sessions from equipment required to the legal terms you want to publish to your clients to protect yourself.
Advertising that you not only CAN afford, but CANNOT afford to miss.
How to actually conduct PSTEC phone sessions.
Listen in to Tim and Jeff lay out the details for you on how to offer phone sessions to your clients and expand your practice throughout the world.
Download is over 40 MB
Almost an hour and a half of instruction.
Only $37.77