How to Deal with Intense Emotions and Thoughts About COVID-19 (Corona Virus) With the PSTEC Tools – Part 1
There is quite a mix of emotions and thoughts surrounding the current world environment and the effects of COVID-19 (Corona Virus).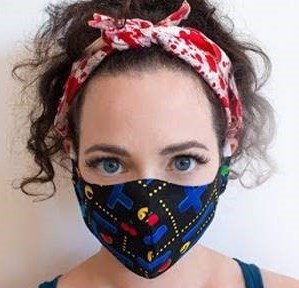 We solicited questions and concerns surround the COVID-19 issues in the world today from PSTEC users.
Tim Phizackerley, creator and founder of PSTEC and Jeff Harding, Master Practitioner, talk about how to approach the common issues that were raised by various users.
Tim and Jeff not only talk about the fears and beliefs around the corona virus but also the many challenges everyone is encountering as a result of the cures and preventions that are being thrust into everyone's life.
This is Part 1 of a 3 Part Series
PSTEC and COVID-19 (Corona Virus)

Podcast: Play in new window | Download (Duration: 1:07:30 — 46.4MB)
Subscribe: RSS
---
There were many issues that came up from users and due to the number of subjects, issues and challenges along with the uniqueness of what the world faces today; it was impossible to do a quick and "dirty" recording for you.
This ended up being more intense than what was originally planned … and the recording quite long.
But, it is quite comprehensive that not only includes recommendations and suggestions, but also new perspectives that can be helpful for many!
Take your time, take notes and find how you can best make your PSTEC personal work more effective and more efficient.
In the PSTEC and COVID-19 (Corona Virus) audio listed above, we cover the following topics or issues and how to use PSTEC to help you transcend these issues…
PSTEC Resistance
Sequestered, Quarantined, Locked-Down, Lonely, Isolated
Health Fears
Fear of Death
---
Here are links to some of the PSTEC Tools mentioned in the COVID-19 (Corona Virus) recording above…
Free Basic Package with the Click Tracks…
https://pstecaudiosource.org/accounts/1cx/order
PSTEC Basic Mentoring…
https://mentor.pstecaudiosource.org/join-pstec-basic-mentoring/
Level 1 Package (includes PSTEC Positive) …
https://pstecaudiosource.org/pstec-level-1/
Belief Blasters…
https://pstecaudiosource.org/belief-blasters/
No More Anxiety…
https://pstecaudiosource.org/no-more-anxiety/
No More Anger…
https://pstecaudiosource.org/no-more-anger/
Stress in the Moment
https://pstecaudiosource.org/stress-moment/
---
You'll already know that jobs and businesses have tumbled like dominoes one after another. Lives are being lost, economies are collapsing and you probably have concerns over the lives of friends and loved ones due to the COVID-19 (Corona Virus) as well as the remedy and prevention measures instituted by government authorities.
In your own life there will almost certainly be circumstances unique to you which seem fearful almost as if your life is being turned upside down. It's likely that pretty much everything you know is changing. Things that you've always taken for granted may now be unavailable, closed, inaccessible or in very short supply.
Across the world people are finding themselves very isolated and also very fearful.
There's a huge amount of uncertainty and a huge amount of change.
These changes have been happening at warp speed.
You, your friends and your family may have been filled with dread, fear and with multiple anxieties.
As well as being unpleasant, fear often leads to very poor decision making. But this is exactly the time to make good decisions – great decisions! So fear isn't useful to you.
Fear isn't helpful at all. It doesn't protect you. It doesn't offer any solutions. You're best rid of it.
Fear is a complete waste of your time and energy.
To eliminate your fears you can do several things …
You can choose to focus on the things to be grateful for.
That's a simple start but also an important one.
You can do something to help others in whatever way you can no matter how small.
It's good for them and it's good for you. It will help you to feel useful and empowered.
You can also carefully examine why you've been fearful and choose to look for reasons not to be.
If you're spiritual or religious then you'll already know that you can find huge reassurance in that.
And if you're not, then talking to someone who is might give you a very useful perspective that you've never even considered.
You see there's real benefit in talking to someone who seems calm in the face of adversity.
You can learn a great deal from them.
Their belief sets are what gives them that sense of calm.
Asking them about their beliefs so that you can learn from them is potentially very useful to you.
If someone you know is intelligent enough to really understand these circumstances but still seems very relaxed and maybe even optimistic then talk with them in order to discover exactly how they think.
Learn what their beliefs sets are.
This can be time very well spent for you.
Another thing that you can do is to make a list of your specific fears and target those fears for removal with PSTEC Click Tracks.
The Click Tracks are multi-use.
Of course you should be doing that.
And remember…
If you're able.
Do good things.
Do kind things.
Be generous in some way.
It will help you to feel mentally in a good place."