Tim has done it again … in so many ways with this package…
How to Move Your Mind
Even More Quickly in the Direction of Your
Goals and Desires.
"PSTEC Positive Secrets" is a Must!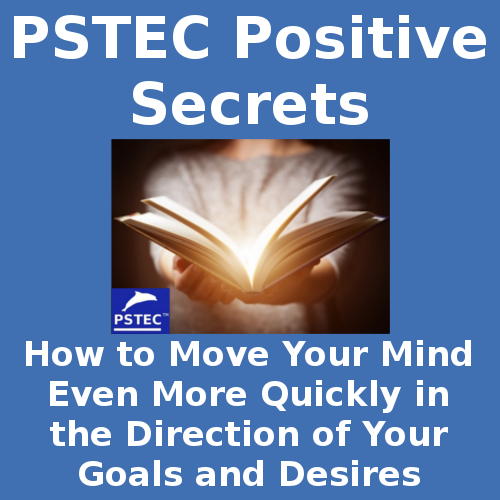 This is the tutorial almost EVERYONE's been asking for, and finally it's here!
In "PSTEC Positive Secrets", Tim lifts the lid on what PSTEC Positive can really do and he's going to show you how.
"PSTEC Positive Secrets is an absolute gold mine of information, techniques and perspectives. – Amazing"
Learn how to use PSTEC Positive to make your goals, targets, dreams and desires a reality.
This package uncovers exactly what you've wanted to know, and how to get great results fast with PSTEC Positive.
Here are some of the details from this ground-breaking tutorial…
If you have ever wondered what you can do with PSTEC Positive to make your life better faster then this tutorial will show you how
Discover when to introduce and use PSTEC Positive
How to use PSTEC Positive in countless effective ways
Extend your success in areas beyond your imagination… this will help to take you there now
Understand how to use PSTEC Positive for things you decided not to clear
Learn step by step, how to construct the most brilliant and perfect PSTEC Positive suggestions for ANY issue
Understand the awesome power of words like "Maybe" and "Perhaps"
Discover when it's so essential to use them
Hit a belief that doesn't want to budge? Tim provides the answers. In fact Tim will give you several answers on that one
Does the subconscious always accept a PSTEC Positive suggestion? After listening you'll know
Learn to recognise the logical traps that imprison you. Understanding them will always help you to escape them
Confusion over emotions and beliefs? This will tutorial make it very easy for you. You'll never wonder again.
Did you know there are three types of belief that relate to emotion? Tim will show you what they are and why it's vital to know the difference between them.
Apply this knowledge to understand why you got certain problems in the first place. AND more importantly, how you can avoid many future problems altogether
Discover countless little known secrets, for faster results with ANY issue
… and much, much more.
"When I produced this programme, my intention was simple. I wanted to answer every unanswered question, so this package is very, very special. This is my best ever tutorial"
Tim Phizackerley
This package is for…
All self helpers
PSTEC practitioners
All therapists, counselors and coaches
Even users and therapists of other modalities because there is information on beliefs and language that will prove to be very, very useful.
"PSTEC Positive Secrets takes complex problems and makes the solutions breathtakingly simple"
"I love the insights Tim has given me through his various packages and I have also been privileged to be able to glean insights from him through my personal emails, chats and phone calls with him.  With this package, you are about to get a taste of his brilliance and also an idea of just how lucky I have been to receive many of his "secrets" over the past couple years."
Jeff Harding
PSTEC Master Practitioner

Make PSTEC Positive work for you.
This package will quickly turn you into an expert with PSTEC Positive. Take your skills in using PSTEC to another level.
You'll get 2 1/2 hours of audio. And this time you'll also get the ENTIRE tutorial in writing too! (pdf format)
This means when you want to listen you can listen. When you want to read you can read.
More choice. More information. More success.
EVERYTHING you wanted to know about PSTEC Positive but were afraid to ask!!!!
$47.00