Free PSTEC Interview Recording (3 Part Series) …
Shara Survived Untold Challenges … She Lost Her Home, Husband, Family and Friends and While She Was Grateful to Survive, Something was Missing … Peace and Abundance.
Listen in as Shara Shares with Jeff Harding and also Tim Phizackerley, the Founder and Creator of PSTEC, Her Incredible Challenges Along with Her Experiences in Using PSTEC Tools along with Think and Grow Rich with PSTEC
CLICK each section listed below to access the 3 Parts of this Interview
(Listen using the audio player below or Download the mp3 file and listen on any of your devices.)
PSTEC Interview with Shara – Part 1 of 3 (click here)
In Part 1, Shara shares the incredible challenges she faced, the losses and using PSTEC to handle/heal childhood memories.
Tim gives Shara some very helpful tips on how to use PSTEC to let go of her attachments to her trying past and now moving forward in ways that give her hope and a life of purpose… of peace!

Podcast: Play in new window | Download (Duration: 29:26 — 13.5MB)
PSTEC Interview with Shara – Part 2 of 3 (click here)
In Part 2, Shara talks about the issues of not feeling the feelings, wondering if she was the exception where PSTEC does not work for her and her problem with setbacks.  Tim gives her some tips how to move beyond the seemingly impossible barriers.

Podcast: Play in new window | Download (Duration: 45:40 — 20.9MB)
PSTEC Interview with Shara – Part 3 of 3 (click here)
In Part 3, Shara shares some insights about her fear of success and not deserving success and how these simple, yet powerful, thoughts have kept her stuck for years.  Tim talks with her about how to approach these issues with the PSTEC Tools.

Podcast: Play in new window | Download (Duration: 17:07 — 7.8MB)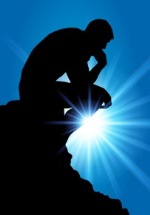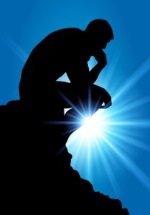 Tim and Jeff wanted to share not only some tips on handling some common issues when using PSTEC, but also how this can help you in the context of Think and Grow Rich with PSTEC.  Even if you are not a member of TGR with PSTEC (and it's never too late to start), you just might find these suggestions helpful.
In order to help us with this, Shara volunteered to give you perspectives not only on how she has used PSTEC but also on her first stages of using TGR with PSTEC.
Shara was asking some excellent questions because she was facing challenges that had not only created barriers within her mind, but also posed significant physical restrictions.
Her story is not only about her challenges but how the PSTEC Tools and TGR with PSTEC helped her realize what was in the way of peace and abundance and how to move beyond those barriers.
You will hear about …
The abuse and bad memories Shara suffered through as a child along with Tim's suggestions on how to address these issues.
Shara's problems in growing up in a war-torn environment and the many ways in which this affected her perceptions and her life.  These must be addressed in order to allow true abundance and peace and Tim gives her guidance that you can follow as well when it comes to tragic memories.
How she grew to "feel numb" and how she is moving past the challenges of now knowing what's in her mind.
How Shara has been able to move beyond her assumptions that she might be one of those people who will not benefit from PSTEC.  She will show you the subtle ways in which PSTEC has helped her and how it can happen for you as well.
Shara and her beliefs about not deserving success and fearing success.  Of course, Tim has some guidance for these issues as well because those are revealed in TGR with PSTEC.
And much, much more!
We appreciate you leaving your comments and "Thanks You's" for Shara down below…