Success With PSTEC & PSTEC Positive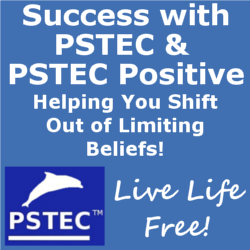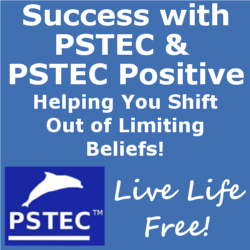 (Approx 1 hour and 5 minutes of audio)
This audio is in two parts…

Part 1. Success with PSTEC™ (first 40 minutes)
Discover how to be most successful with PSTEC™.
Learn the transformational techniques which will allow you to use the free PSTEC™ audios to create all kinds of successes far beyond those mentioned on the website. The program starts with an in depth tutorial which explains how to derive the very most from the uniquely powerful and effective free PSTEC™ audios.
Learn exactly how to use the PSTEC™ techniques to change your life in very specific ways and how to create successes of all kinds.
Part 2. The PSTEC™ Positive Techniques (approx 25 minutes)
PSTEC™ Positive is very different from the free emotion neutralizer audios.
With PSTEC™ Positive you specify changes, and then install them using the PSTEC™ Positive system.
The instructions in part two of this audio will give you the knowledge that you need to use PSTEC™ Positive. The two essential
PSTEC™ Positive click track audios you require are included.
This Download File size is approx 28Mb
Buy Now for ONLY $17.00