How To Create Multiple Income Streams from "Super Power" Hypnosis Products
Hypnosis products sell. And whether you're a newbie or an expert YOU can sell them. It's quite easy to do and there's lots of demand. In fact people really enjoy buying hypnosis products because it's always so exciting to discover what's in them.
No matter what your level of experience, this programme is for you because after listening to this huge 4 hour programme you'll know exactly how to create and then sell your very own super powerful products for profit! You'll discover the best and easiest methods and in many ways, hypnosis based products are the perfect choice for you because buyer curiosity means the decision to buy is really easy.
I've been selling therapy products since late 2006 but initially my efforts led to very few sales. Instead of giving up though, I persisted. Now I sell thousands of dollars worth of products every month and on this programme I'm sharing what I've learned about how anyone can do that. The most important thing of course is knowledge. There are various things you need to get right and various "formulas" that lead to multiple sales. I'm going to share as much as I can about how you can do the same.
Here is just some of what you're going to get here…

How to make money with your own range of hypnosis recordings
How to produce hypnosis recordings with "real power"
How to build your suggestions
How to change beliefs in simple easy ways that actually work
How to structure your recordings
How to induce the correct state
How to deepen on audio
How to use pacing for maximum effect
How to speak to hypnotise
How to avoid the biggest and most costly common mistakes
How to put it all together step by step.
How to get studio quality sound at home, with cheap equipment!
How to create downloadable audio
How to format your files
How to create audio CDs
How and where to sell your products
How to package your products ready for sale
Easiest ways to get sales
How to determine the optimum price for each product
The secrets of easy upsells
How to retain customers and create loyal buyers
Important legal considerations
How and when to get testimonials
How the software tools you absolutely MUST know about will help you
How to print CDs in bulk at home
How to get other people to sell your products for you
How to automate your entire sales process
How listings and titling can get more people to BUY
How to add value
How descriptions make a difference to sales
How to create even more products by using "reverse sentence" hypnosis (scripts included)
Scripts and clear spoken examples included to help you
More resources
How other niches can boost your profits
Ready made package included for you to sell
And much much more…
I know you haven't download this yet, so perhaps the best way to give you a taste of what this will be like for you is to read what other people think of it. (See the user feedback below)
"Hi Tim,
As a professional clinical hypnotherapist with many years of full time experience I have to say that your hypnosis material is inspiring, effective and easy to use. Over the years I have bought many different hypnosis training materials by many different hypnotherapists which unfortunately were of little or no use at all to me. The hypnosis material that you are offering is an absolute bargain and worth every single penny. I have to be honest with you, if your package had of been priced at $2000 I would have still bought it. It wouldn't take me to long to recover the money invested by implementing the information provided."
Ian Smith D.Hyp(Distinction) , TFT, CISH, NRH, UKCHO
Newcastle Hypnotherapy(Newcastle, UK) 
How To Create
Multiple Income Streams
from
"Super Power"
Hypnosis Products
"Wow, I wish I would have had this program BEFORE I put in the hours and hours of work learning the "ins and outs" of making killer hypnosis recordings. When you said this included everything a person needs to get started you weren't kidding! The bonuses are worth the investment in the program alone. Not only that, but it's clear that you're really in this to help your fellow coaches, therapists and changeworkers.
You have a knack for simplifying complex topics and I'd recommend this program to anyone who wants to get started in creating self-hypnosis recordings.
Your programs were and continue to be a great strength for me in my growing business. Thanks Tim!"
Travis Pederson CHt. (The Hypnotic Coach)
travispederson@gmail.com
(Edmonton, Canada)
How To Create
Multiple Income Streams
from
"Super Power"
Hypnosis Products
Hi Tim,
I finished my first "listen through" of your "How to Create Multiple Income Streams From 'Super Power' Hypnosis Products"… it has blown me away…
It has opened my eyes to possibilities for marketing my hypnosis material that I had not thought possible.
I am so grateful to have gotten to listen to this…
What an inspiring, helpful program this has been for me! As a working hypnotherapist, I often compose and record one-of-a-kind hypnosis recordings for my clients based on the work we do in their hypnotherapy sessions. While I feel very confident delivering hypnosis in person, that comfort has not, until I completed your program, extended to the recordings I make for my clients. Your program clarified in my mind exactly what those recordings should contain, how to format their structure and content and a sure-fire way to make sure the suggestions work.
Before completing your program, I had no knowledge or understanding about the opportunities for marketing my own hypnosis recordings, where to start or even how to go about it. Your program changed that. It is a clear, concise, brilliantly organized guide that opens the door to expanding my hypnosis practice in a way I had not even considered possible for me.
Since I first started using them, I have admired the quality and content of your PSTEC programs but never thought I'd get a clue about how to produce my own work in a way that could reach seriously beyond my office. This program and all the extras it provides has made me rethink what's possible.
I cannot thank you enough for this program.
Sincerely,
Kim Robert English, C.Ht., EFT-ADV, MET, Meta NLP
(Asheville, North Carolina, USA)  
How To Create
Multiple Income Streams
from
"Super Power"
Hypnosis Products
"Tim's work so far has taken my therapy to levels that I didn't think were possible, so I had high expectations of his latest offering.
It certainly lived up to expectations.
Whether you have previously thought of trying to create this kind of product or not, as a therapist, you absolutely need to listen to the goldmine of information within this audio.
He systematically describes the key elements required in creating your own hypnotic products; from how to go about deciding what to create a product on, to writing, recording and distributing the audio. There are so many tips to ensure success as well as pitfalls to avoid that you would literally save yourself years of trial and error.
The knowledge imparted on affiliates is absolute gold and if handled correctly, could be the key to financial freedom many of us aspire to.
Included is some of his latest work on what he calls "Magic Sentences"…yet another novel way of re- engineering the subconscious mind that Tim has conjured up. I believe all therapists should take advantage of this potentially very lucrative area of our field and use this product as a fast track to success."
Peter Owen BSc, Dip hyp, MBIH
www.themindhealer.co.uk
(Leigh, Lancashire, England) 
How To Create
Multiple Income Streams
from
"Super Power"
Hypnosis Products
"This tutorial opens up a whole new way of marketing and mode of advertising for Hypnotherapists.
From start to finish it is packed with ideas that have been created by his own experiences which have proved successful in the way he had built his own business. Anyone who is involved in hypnotherapy and wants a further "string to their bow" should look at this, whether more experienced or a mere beginner to the profession, as both would find this an invaluable tool to add to their toolbox. Tim sets it all out in an easy to understand and methodical manner. Hypnosis CD's is something which I have toyed with in the past (poorly) but with the information Tim supplies it makes it so easy to do as the information and everything else you need is all there.
It is probably the best idea I never had!! 🙂 "
John Swallow Dip. Hyp. PHPA.
www.Hypnotherapy-Matters.co.uk
(Redditch, Worcestershire, England)
How To Create
Multiple Income Streams
from
"Super Power"
Hypnosis Products
WOW! Tim i can't believe how much valuable information you get in "How to Create Multiple Income Streams From "Super Power" Hypnosis Products ** This program is amazing.
When I finished listening to it I couldn't wait to start applying what I had learned.
I am very impressed with the manner you delivered this information. I love the detailed description on how to create your very own unique hypnosis produkt and the many ways one can go about selling it on the net.
It's very simple and clear. I am convinced your program will save people time and money, not to mention the frustration of learning the ins and out of creating a passive income trust net. Something i can personally attest to.
What I love the most is that it's so newbie friendly. Anybody really can create and sell quality hypnosis tapes. Amazing!
Henok Solomon: Therapist (Sweden)
How To Create
Multiple Income Streams
from
"Super Power"
Hypnosis Products
I wasn't sure how this program was going to help me or what I was going to make audios about when I first downloaded it – but the hypnotic suggestions in the program itself made sure that by the time I'd listened once through I not only had a whole list of audios I wanted to make – but I was so excited I couldn't wait to get started. And I still have more and more ideas coming all the time.
If you want to make money ethically and easily – helping as many people as possible enjoy a much happier and healthier life – in the simplest possible way – just as Tim has done – it makes sense to follow the example and the simple hypnotic instructions of the master himself.
This program definitely provides everything you need to be making powerful hypnotic audios and selling them for profit in a matter of hours – whether or not you have any previous experience – and the embedded hypnotic suggestions make it even easier and more fun to follow through.
Dr Anne Curtis
(Jersey, Channel Islands, UK)
How To Create
Multiple Income Streams
from
"Super Power"
Hypnosis Products
"Thanks for allowing me to access your new program "How to: Super Power Hypnosis Products".
As an NLP Practitioner with no real hypnosis experience I loved this program. Over the last couple of years I have created some Guided Meditation mp3 recordings, and so I listened with interest to your comments on how to create hypnosis products (and what to avoid!) and also how to market them.
There are quite a few things that I am not presently doing quite right that your audio program addressed, so now I am in the process of re-organising and re-recording my current offerings.
The production detail that you give on your audio program is so detailed and precise I don't think you left anything out and it is an excellent primer on how to go from a digital product idea to producing not only the products but also the physical media. I know you don't provide this with your products, but I love to listen AND read so think a transcript would be invaluable to some people.
Thanks again"
Estelle Williams Life Coach, NLP Practitioner, Trainer
www.espritcoaching.com.au
(Bilambil Heights, NSW, Australia)
How To Create
Multiple Income Streams
from
"Super Power"
Hypnosis Products
"…It's very powerful. It's comprehensive like all of his packages. And it will teach you how to create, produce and sell your own hypnosis products either on MP3 or CD or both.
In addition Tim give's you a completely new therapeutic system that he calls "Magic Sentences"…
Like all of Tim's products, this deserves multiple listenings and good note taking. Tim gives us a complete run down on how to make a hypnosis audio, and I wish I'd had this when I first started out… He gives us ideas on what to do and the technical knowledge… and where to find the great websites where we can download the software to do this, some of which is free.
Tim talks a lot about hypnosis, about language, about inductions and suggestions, trust and credibility, about the hypnotic voice etc. He talks about relaxation and hypnosis, about pacing and depth and deepening and emerging (not awakening) etc.. …
This is like a whole mini course in hypnosis.
Then Tim talks about the technical aspects of making a recording. There's long lists of resources where you can go on the internet and download the software and technical equipment that you need to make this happen…. He even talks about how to produce the package itself, even about 4 different ways to print on a CD label, and which is best. etc.. So this is very comprehensive stuff.
And then he talks about his new technique which is called "Magic Sentences". You want to pay careful attention to this and take notes on it and play it several times…
I wish I'd had this 21 years ago when I started; the knowledge and technical skill to make my own CDs., Now, I do have that knowledge thanks to Tim, and I will be making my own CDs and putting them out there in the market place.
I always knew that Tim is a brilliant hypnotherapist, and also the creator of an amazing therapy system in PSTEC. And I suspected that he was a computer genius, but now I know he's also an expert in successful info marketing on the web, so I'm beginning to think of him as kind of a modern Renaissance man. So check it out. "
Bernie Lustgarten Hypnotherapist
Contact via email at beelust@gmail.com
(Berkeley, California, USA)
You're going to get more than 4 hours of highly detailed material from an Internationally recognised expert who already sells thousands of dollars with of products every single month.
From Newbie to Expert – Step by Step – Make More – Earn More
Save $50
Today ONLY $77
(Promotion may end at any time. Price will rise to $129)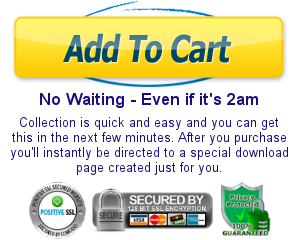 Fact:
As long as you're not completely bone idle, you really can create and sell your own hypnosis products with relative ease. In fact I'll show you how to sell them in large volumes. Sure it will take you some time to set it all up, but I'm going to show you how and I'll take you through this step by step. Enjoy…
Tim Phizackerley
Creator of PSTEC™