How to Create Your Own Weight Loss POWER WORD with PSTEC

Discover how important it is to find that mental switch to
get you into the zone of achieving your natural weight.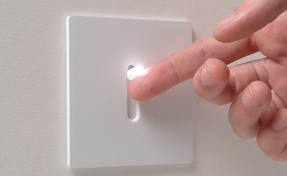 This FREE Webinar will show you how to "Flip the Switch"...
An overwhelming majority of those struggling with weight loss find that emotional eating, comfort eating, over eating, not exercising and self care just does not come naturally. It's like there is a switch turned off and they can't seem to do what they need to do to lose weight… or can't stop doing the things that keep the weight on.

Many feel almost helpless and unable to get themselves in the right state of mind to achieve their natural weight.
This FREE Webinar is all about just one simple tool… one simple practice you can implement immediately in your daily life that just might make all the difference in whether or not you achieve your natural weight.
Create Your Own Weight Loss POWER WORD with PSTEC is all about shifting how you think and feel about yourself now.
This happens by guiding you to create a daily tool that helps you become and stay focused and energized on your weight loss goal. This simple technique can help shift you from feeling stuck and dis-empowered to the state of being that makes achieving your natural weight yours by right!
We take the Power of the Word, as recognized through ancient history, and create your own unique POWER WORD to accompany you on your weight loss journey. It will be a word that resonates and excites you. It will be your POWER WORD mantra as you let go of the excess weight you've been carrying and become the person you were always meant to be.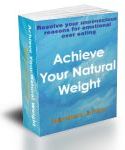 The FREE Webinar is Presented by Sally Baker, professionally recognized and credentialed therapist. Sally is the co-author (with Liz Hogon) of the eBook and pioneering weight loss program, Achieve Your Natural Weight.
Sally and Liz are experts in this field and have not only authored this book for everyone who is struggling with weight loss issues, but they have also expanded their offering of various tools, instructions and techniques to help you FINALLY begin to get a handle on your weight loss challenges… and… they have put it together in an easy to use Member's Area so you have private access to the basic tools to overcome emotional eating and comfort eating.
Sally and Liz, your Tap.Eat.Step approach to successful and sustained weight loss is something everyone should know about. Yours is an important new development for successful weight loss. You have come up with a new and effective way for people to achieve their natural weight, extend life expectancy and, most importantly of all, improve the quality of life too."
Tim Phizackerley
Creator of PSTEC
www.pstec.org
---
Here is what a few people have to say about their weight loss successes with Sally and Liz…
---
"No-one is more surprised than me. I get on the scales every week and every week I've lost a few more pounds. I kept waiting for it to stop working – nothing works for me – but this does and the weight is still coming off me!"
Alice W.
Starting weight 14st 13lbs/209lbs/95kg
---
'I don't even notice the biscuits and cakes at work now. It's not like I feel I'm denying myself. It's hard to put my finger on it, but I don't even notice them anymore. It feels easy; I'm just not interested in eating that kind of stuff anymore.'
Harry B.
Starting weight 19st 13lbs/279lbs/82kg
---
'I have a meal and I'm enjoying eating it as usual. After a while I look at the food and think to myself – you know what, I don't want any more. It feels like I'm really smiling inside because it just feels natural and easy to leave it – nothing at all to do with will-power.'
Jayne D.
Starting weight 14st 7lbs/203lbs/92kg
---
'I've had big emotional overeating issues for all of my 58 years and I was feeling resigned to becoming an unhealthy and overweight 60 years old. Various changes in my life had made my problem seem quite insurmountable, but thanks to your help I have lost 18lbs so far. I really feel now that next summer's big event will be the milestone birthday of a newly slim 60 year old!'
Lorraine S.
Starting weight 16st /224lbs/102kg
---
'Working with PSTEC and EFT has changed my life! I've lost 7 kilos in 8 weeks, am happier than I have been in a long time and I am taking control of my life at last. I would recommend working this way without hesitation – it has worked for me on so many levels!'
Rhona U.
Starting weight 15st 9lb/219lbs/99kg
---
I had tried all the diets. I could not lose weight. My only course of action was surgery and a gastric band. On the recommendation of my GP, I contacted Sally Baker with a view to having a series of Hypnotherapy sessions to have a hypno-gastric band. A gastric band without the surgery. I am a naturally sceptical person and was apprehensive about submitting myself to hypnosis. A combination of the procedure, dietary advice and motivation has helped me to lose 15kg in 3 months. No starving was necessary, no post-operative side effects only the satisfaction of reducing my weight. I am very positive about a lighter, fitter future as a result of my sessions with Sally. I am very grateful to Sally for her professional help and to my GP for her recommendation. Try the therapy; you have nothing to lose but your excess weight.
Chris Truran
---
Remember…
If you do not address the emotional reasons for over eating, emotional eating and comfort eating, then you are trying to lose weight the hard way… the unsuccessful way.
We believe that you deserve to not only achieve your natural weight, but you also deserve to have all the advantages at your disposal.