Therapist Discovers a Fast, Powerful and Simple Technique to Eliminate Emotional Pain
PSTEC is described as fast, easy, and free.
Will this work for you?
To find out, just watch the video below
(

click on the video screen

)
Then, download your free system.
It's yours to keep forever.
We're confident you'll be amazed.

---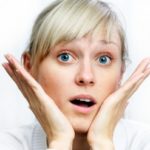 Jeff and Tim chat with Paul McCabe and April Adams, PSTEC Advanced Practitioners about changing habits that we want changed … changing our behavior! They give some new perspectives as well as recipes on what tools they use when helping their clients to change "negative" or disempowering habits.