Happy Holidays from the PSTEC Family!
The PSTEC Family wishes you a safe and enjoyable holiday wherever you are throughout the world.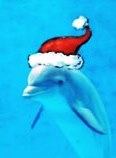 We appreciate the hard work you have put into your personal healing work with PSTEC as well as to the therapists and practitioners that continue to help others using PSTEC.

Our mission is to reach and help more and more people find joy and peace throughout the world and then share those same thoughts and feelings with everyone they touch in life … if we keep up the passion to share, you just never know what might happen in the world!
Happy Holidays!
The PSTEC Family
We have much to share with you during this holiday season…
There Are Many Free PSTEC Gifts Available to You!
Check the List Below to See If You Missed Something or You Just Might Find the Tool or Tutorial You Need
Take a look at this list of free gifts …
Stress beating Click Tracks are always free.  You must start here with this one if you have not yet downloaded it for free!
There's a free PSTEC system for anyone with cancer.
For physical pain there's a free hour long tutorial on self help with mind pain control.
For anyone who's into mindfulness there's a free 2.5 hour tutorial on how to get better faster results by combining it with PSTEC and other methods.
When you simply want a pep talk there's You Are Amazing – Another freebie.
Wealth of Abundance is for anyone and everyone who wants to attract more good things.
Click the button below for the order form listing all the free packages with tools and tutorials…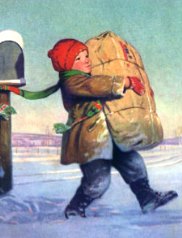 Complete Your Toolbox of PSTEC Essentials and Some Other PSTEC Tools!


25%

Off on These PSTEC Packages
If you are missing any of these Packages, now is the time ('tis the season):
PSTEC Level 1 Audio Package

– 25% Off


This is a must because it gives you the basic foundation on using PSTEC effectively and also gives you the EEF's (extra strong Click Tracks) and then the PSTEC Positive tutorial and tracks… Most call it the best PSTEC value because the extent of these tutorials and also ACTUAL tools to create results!
PSTEC Accelerator Audio Package – 25% Off


If you are going to use PSTEC for extensive work; meaning for various issues that come up in your life or if you are facing some heavy, heavy and long standing traumas; best to get this package.  It not only speeds up the effectiveness of other PSTEC tracks, but also helps to encourage the subconscious to reveal more "junk" so you know what to target and, therefore, release even more barriers.

How to Achieve Almost Anything – The Easy Way (with PSTEC)

– 25% Off


Includes 5 audios on how to use PSTEC to acheive sucess in business, lose weight, better relationships; just about anything (approximately 3 hours of instruction). This is all tutorial and no tools, but outlines many strategies to approach achieving your desires using the above mentioned tools.
PSTEC Positive Extra Power

– 25% Off


These are the latest in Tim's advancement of "PSTEC Positive Track Technology" where he improved on the regular PSTEC Positive tracks. If you are using PSTEC Positive regularly (and if not, why not? )  having more tracks to use plus new ones with more suggestion power, well, enough said, yah?
PSTEC Click Track 2015 – 25% Off


Tim's newest innovation!  These SIX new Click Tracks push the boundaries of what's possible EVEN further. Includes audio instructions, the "wrapper" instructions and six (6) Click Tracks (all in mp3 audio format).

PSTEC Cascade Release

– 25% Off




This does have tutorial but is also a new tool that you have never seen the likes of.  Check it out.  We thought is was only for therapists to use with their clients, but feedback is increasing from many people that have used it in self-help.

No More Anxiety

– 25% Off


includes a short instructional tutorial and one track to complement the use of the PSTEC Click Tracks. It's not a tapping type of track and not a hypnotic track; it's completely different!
No More Anger

– 25% Off


It's easy to use but it will make you think deeply to experience a genuine inner peace.
PSTEC Belief Blasters

– 25% Off


Belief Blasters includes a short instructional tutorial and four tracks for removing negative beliefs.
PSTEC Positive Quantum Turbo

– 25% Off


This is PSTEC's most advanced and most super efficient delivery method for getting any suggestion of change into your subconscious, more fully, deeper and better than ever.
Order as many of these packages at the 25% discount!
This discount coupon will expire 12/31/2018
All packages are mp3 and pdf downloads (immediate delivery)
Click the Add to Cart button below and pick as many packages as you want on this order at the 25% discount
Be sure to copy and paste the following Coupon Code when you reach the Checkout Page:
25OFF2018

This discount coupon will expire 12/31/2018
It's simple to take advantage of the 25% discount…
When you get to the online checkout page, there will be a Discount Coupon field that looks like this…

 Enter this Coupon Code (copy and paste this on the page … the coupon code is case sensative):
25OFF2018
Click the Apply Coupon" button.
See your discounted price displayed on the page.