How to Deal with Intense Emotions and Thoughts About COVID-19 (Corona Virus) With the PSTEC Tools – Part 2
We continue our discussion along with recommendations of tips and suggestions in dealing with the issues surrounding COVID-19 (Corona Virus).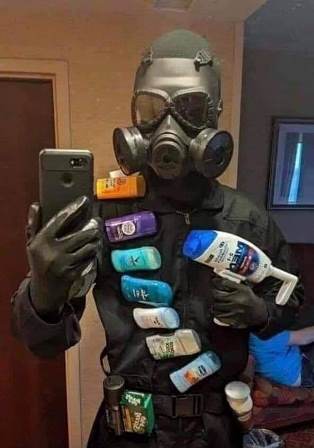 We solicited questions and concerns surround the COVID-19 issues in the world today from PSTEC users.
Tim Phizackerley, creator and founder of PSTEC and Jeff Harding, Master Practitioner, talk about how to approach the common issues that were raised by various users.
Tim and Jeff not only talk about the fears and beliefs around the corona virus but also the many challenges everyone is encountering as a result of the cures and preventions that are being thrust into everyone's life.
This is Part 2 of a 3 Part Series
PSTEC and COVID-19 (Corona Virus)

Podcast: Play in new window | Download (Duration: 1:11:17 — 48.9MB)
Subscribe: RSS
---
There were many issues that came up from users and due to the number of subjects, issues and challenges along with the uniqueness of what the world faces today; it was impossible to do a quick and "dirty" recording for you.
This ended up being more intense than what was originally planned … and the recording quite long.
But, it is quite comprehensive that not only includes recommendations and suggestions, but also new perspectives that can be helpful for many!
Take your time, take notes and find how you can best make your PSTEC personal work more effective and more efficient.
In the PSTEC and COVID-19 (Corona Virus) – Part 2 audio listed above, we cover the following topics or issues and how to use PSTEC to help you transcend these issues…
How to Live with Uncertainty
I'm Being Controlled … I'm Helpless
How to stay calm when the world and others are not
How to feel better when I'm missing family and friends
---
Here are links to some of the PSTEC Tools mentioned in the COVID-19 (Corona Virus) recording above…
Free Basic Package with the Click Tracks…
https://pstecaudiosource.org/accounts/1cx/order
PSTEC Basic Mentoring…
https://mentor.pstecaudiosource.org/join-pstec-basic-mentoring/
Level 1 Package (includes PSTEC Positive) …
https://pstecaudiosource.org/pstec-level-1/
Belief Blasters…
https://pstecaudiosource.org/belief-blasters/
No More Anxiety…
https://pstecaudiosource.org/no-more-anxiety/
No More Anger…
https://pstecaudiosource.org/no-more-anger/
Stress in the Moment
https://pstecaudiosource.org/stress-moment/